Time to Travel Sams is a chapter of the Good Sam Recreational Vehicle Club. We are located in the Treasure Valley of Southwest Idaho.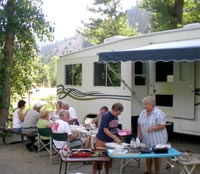 The objective of the members is to stimulate a greater interest and development of the principles of good camping, ecological awareness, decency, harmony, fellowship among campers, and reverence of woodlands, forests and wilderness areas that are our heritage. We encourage giving aid to fellow campers in emergency situations no matter how small or how serious, safety in all situations, kindness for our fellow human beings and all wildlife throughout the world. Our members should be agreeable with Christian teaching and prayer.
We have monthly meetings and we plan outings, weather permitting, on a regular basis.
We are accepting new members at this time.
All members should be familiar with our: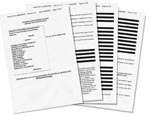 To join our chapter you must first be a member of the national Good Sam RV Club. Membership fee for Time To Travel Chapter is $25 per year, due on November 30. Prospective members are invited to attend at least two meetings and one campout before joining the chapter.
If you are interested in joining our chapter you may contact any member or President Ron Agenbroad.