Next Meeting
will be April 27
Boise Gas
(Walmart)
Regular: $3.59
President's Newsletter
March 2023

Ron Agenbroad
Good afternoon. Well here we are on the 2nd day in March and we have already exceeded the average snowfall for the month by nearly an inch with a high probability of more tonight and the next few days. I don't know about you but I'm ready for spring and warmer weather.
We had another great winter outing organized by Monica, a huge thankyou Monica for your efforts, with a great lunch followed by a primer on family research. It was a lot of fun and very interesting to find some of the people to which a person might or might not be related. In my case, I found out I could possibly be related to Bob but you would have go nearly back to Noah and the Ark to find that out. LOL We are looking forward to another great outing this time to the Basque Museum in Boise March 9th at 9:50 am. Followed by a lunch at Bardenay's.
I am again asking your help in contacting members of JFAC in the Idaho legislature concerning the Director of Idaho Parks and Recreation request for an additional $100 million dollars, coming from the State's budget surplus, to catch up on previously deferred maintenance and increasing our state park system by 100 spaces. The current state newsletter in the link at the bottom of this page gives a very detailed summary of the issues. In addition, an e-mail sent to you on February 17 gives the links to the members.
The planning committee for the summer campout (theme Howdy Pardner) continues to meet. I hope you will join us with your ideas and suggestions. Many hands makes the work easier. The next meeting is 11:30 am March 20 at the Idaho Pizza, Cole and Fairview. RVers of Idaho is continuing to take your suggestions for its logo. If you would like to be a part of the committee gathering and reviewing the submissions please contact Eldona, the State Director. They are planning to vote on the logo at the Summer Campout in June. A continuing reminder concerning the new officers for RVers of Idaho is that nominations need to be submitted by the Summer Campout in June for a new Director and Treasurer.
Please continue to review and comment on the information provided you for the Proposed Standing Rules and Logo suggestions. Thank you for your participation in Time to Travel and may God bless you.
Ron Agenbroad,
President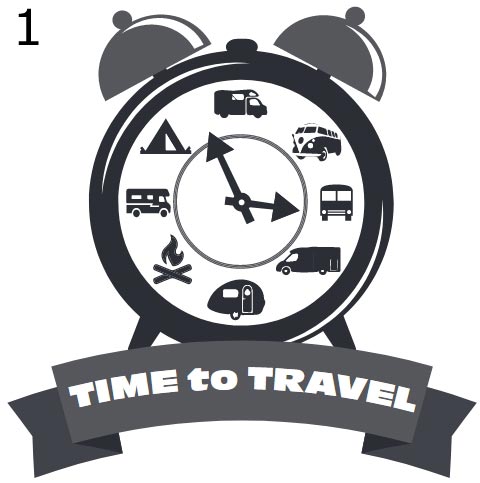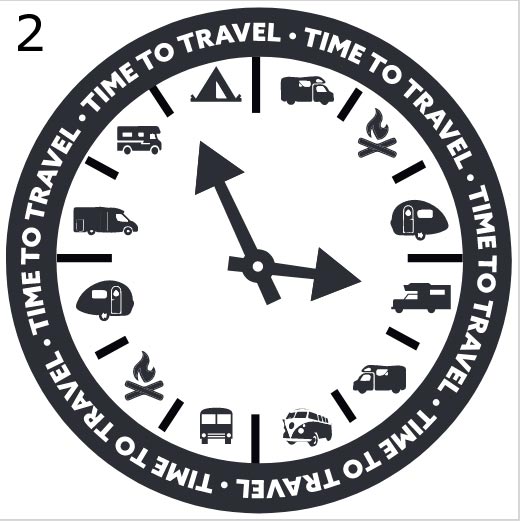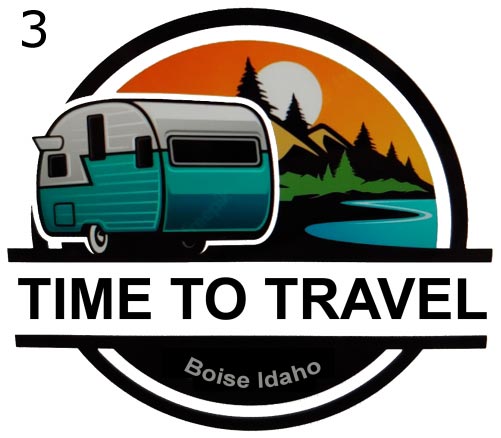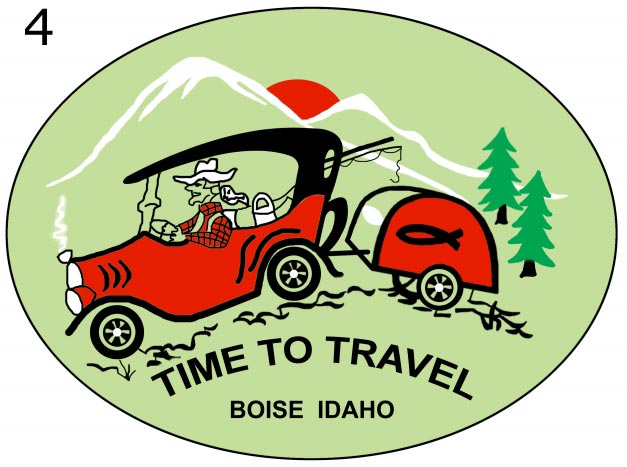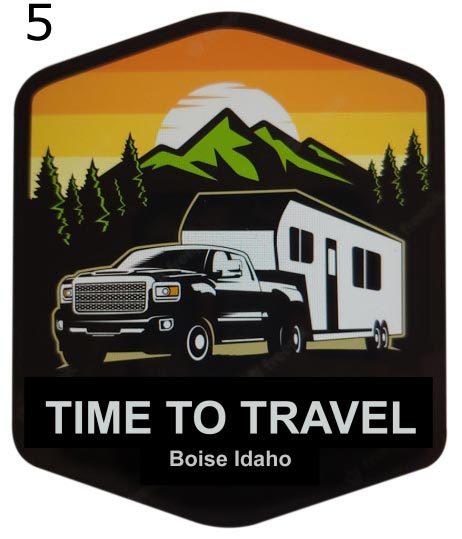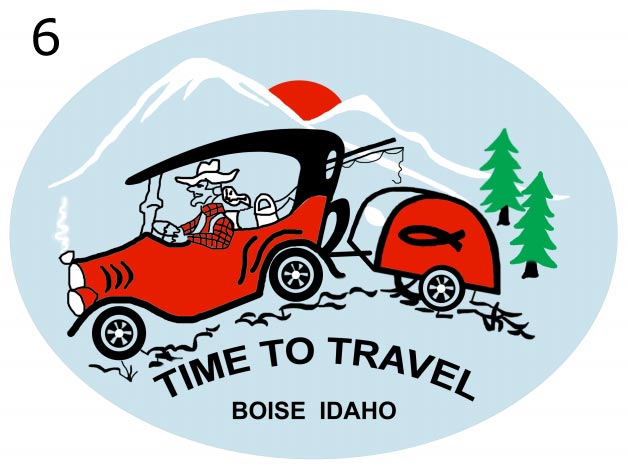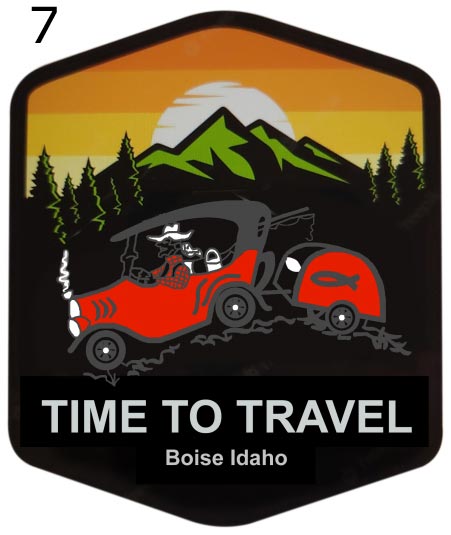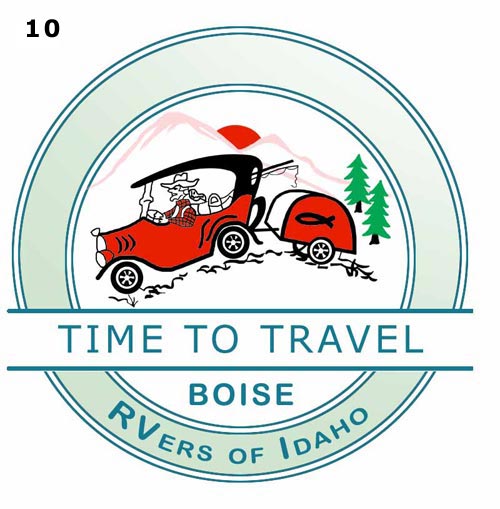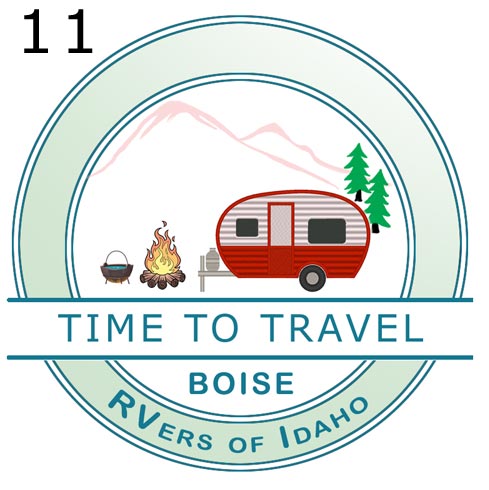 Note: Some of these images appear darker than final will be if selected for our logo.