Next Meeting
Golden Corral
May 26, 2022
Arrive at 1:30
Meeting at 2:00
Boise Gas
(Walmart)
Regular: $4.51
May 2022
Copperfield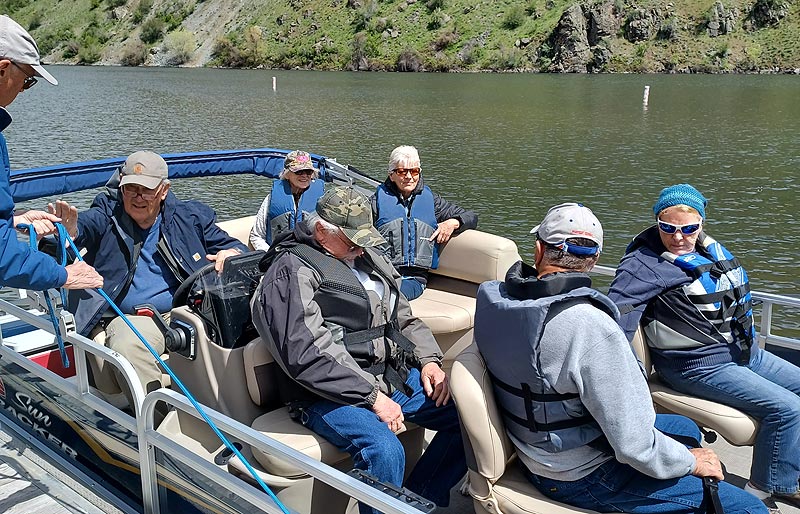 Hells Canyon
President's Newsletter
May 2022

Ron Agenbroad
Well, here we are In May already. As I am sitting here writing this it is raining and looks like it will continue off and on throughout the night. Yes, beautiful sunny warm days would be nice, but we do need the moisture.
We have completed our first campout of the season. A huge thankyou to Monica for stepping up as the Assistant Wagon master for this event. The weather wasn't particularly cooperating, but she didn't let that interfere with the campout and the opportunity for a great time. With the recreation room and Monica's planning I believe a great time was had by all and praise God for safe travels on windy roads. Our next outing to Copperfield next week is rapidly approaching. Thank you to everyone who have posted their plans in the forum. I'm sure that information Marilynn Harris, as the Assistant Wagon master, is greatly appreciating. She has come up with a great agenda for the outing and I for one am looking forward to a great time and busy.
In June our outing will be "Circle the Wagons" a State Good Sam sponsored event to be held at the Elmore County Fairgrounds in Glenns Ferry. Please check out the current State newsletter. They have put up links to some great local attractions and their agenda for the meet. Carolyn and I have personally taken in the Dinner Theater in Glenns Ferry featuring local talent for the play and we highly recommend it. It's not a huge theater so don't wait if you are interested. Also in the newsletter is the link to preregister for the Circle the Wagons event. You can save $10 if you preregister as opposed to registering when you arrive.
Looking forward to September and "Celebrating Idaho's Pioneer Spirit" the State outing in Jerome. Most of the planning is complete for the outing however volunteers are needed to add the finishing touches. Please check the current State Newsletter for information in that regard. Safe travels and we look forward to seeing you next week.
God's blessings to each of you,
Ron Agenbroad