Our May campout was at Three Island Crossing near Glenns Ferry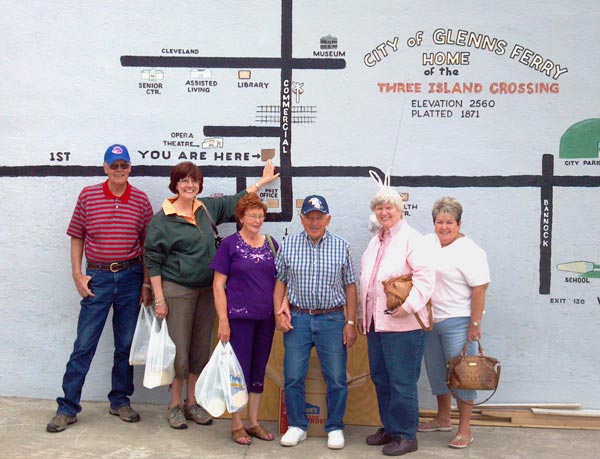 Our first campout in 2012 was to Three Island Crossing State Park.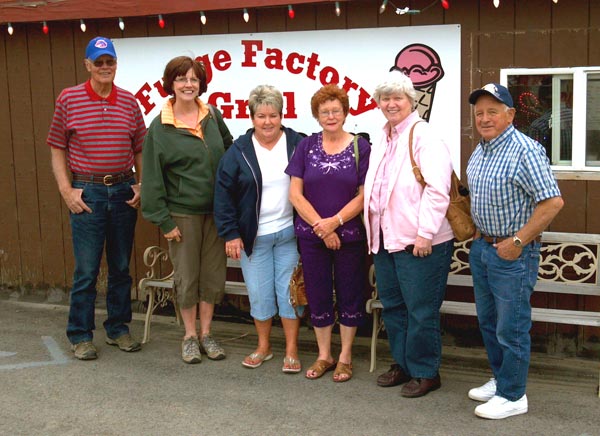 We took a walk around Glenns Ferry and browsed through many of the shops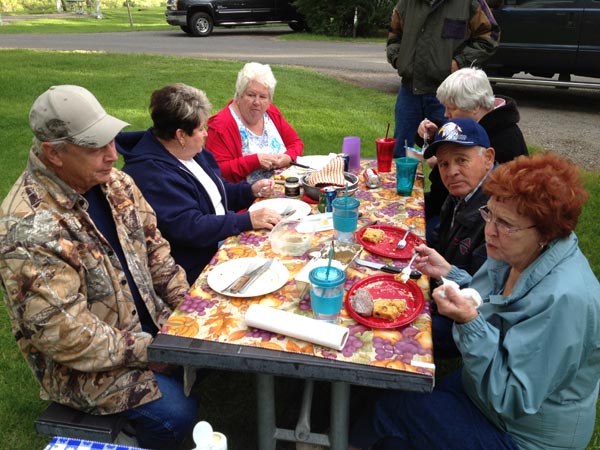 Despite the relentless wind, we managed to enjoy an outdoor meal.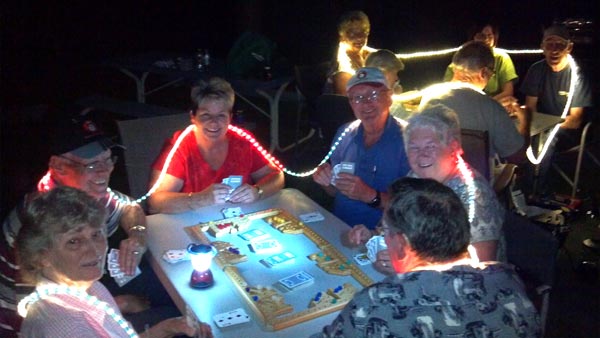 We couldn't finish our games by the time it got dark, so we innovated.
Ross and Denice dressed up for the role during a story telling session.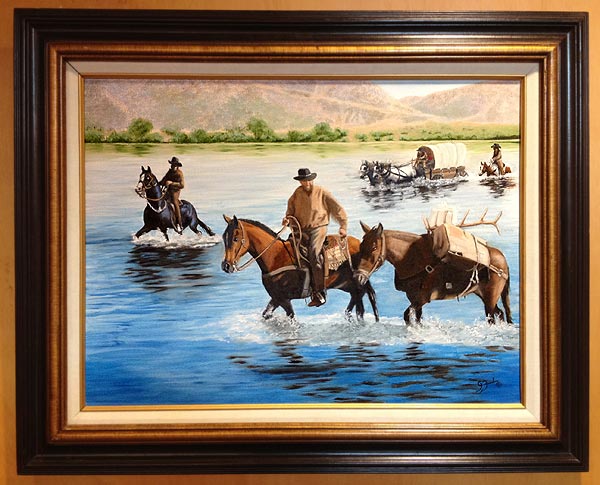 The nearby Interpretive Center tells the story of the pioneers crossing the Snake River.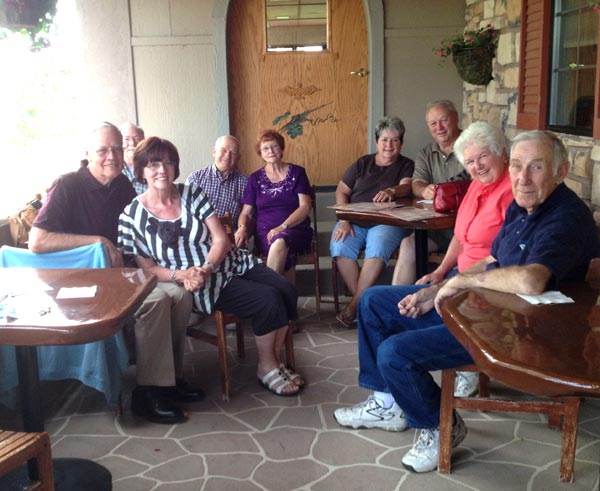 Waiting for our table at the Carmela Vineyards Restaurant.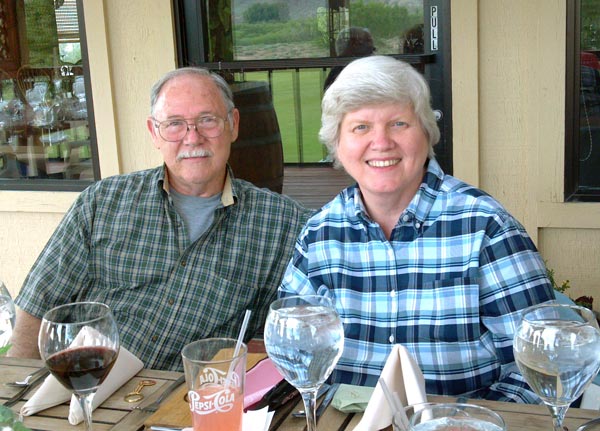 Jerry & Linda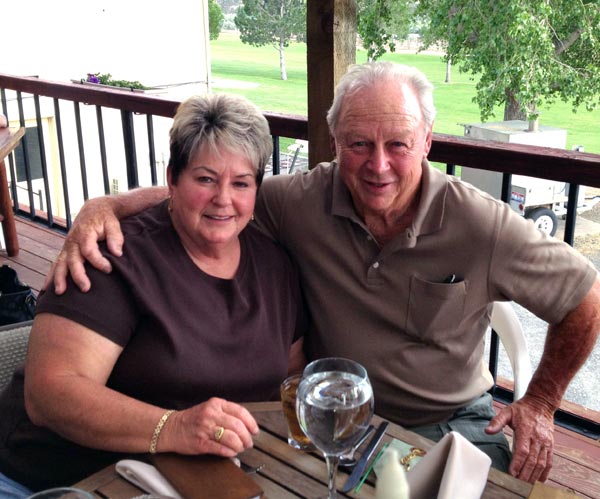 Sherm & Helen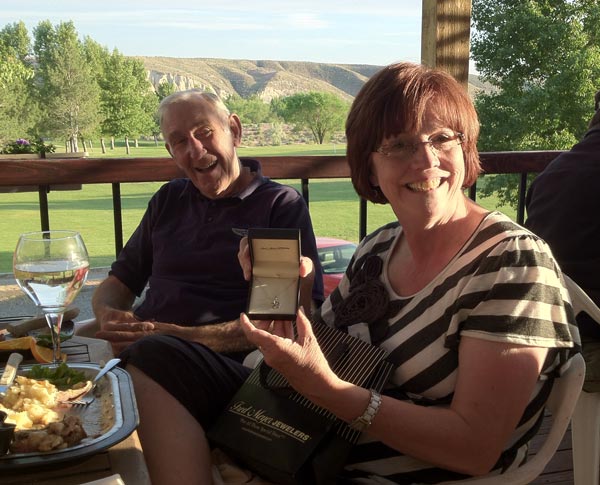 Sharon receives an anniversary gift from Scott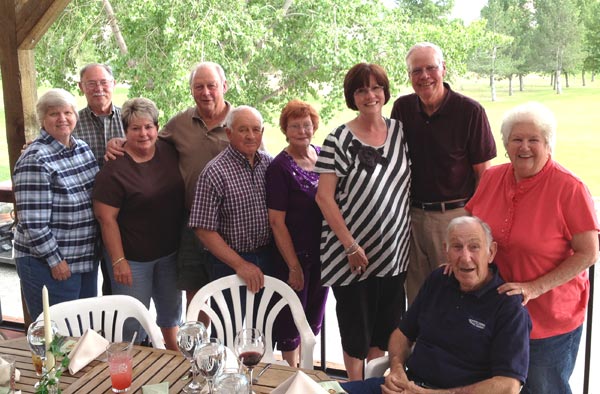 The group collects for a picture after enjoying a really great meal at the winery.