In August we went to Council Idaho for the annual music festival. We had two days of great music and fun at the festival, plus two more days to spend time with our friends from Time to Travel and explore the region.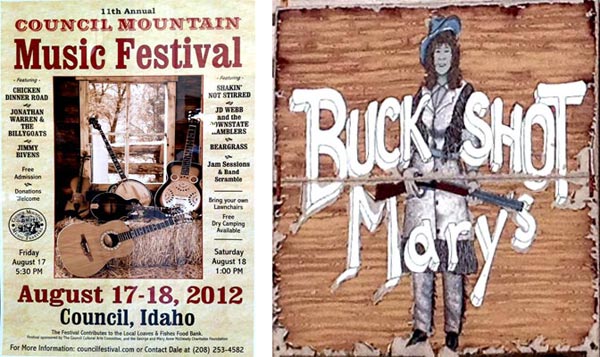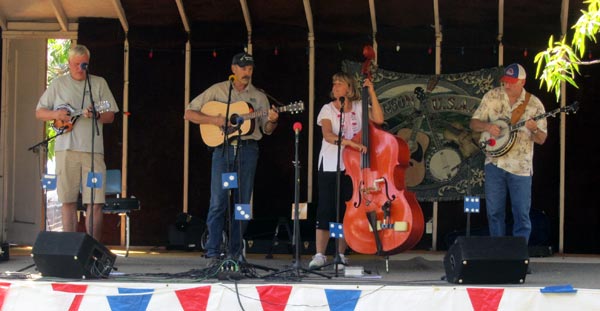 This is just one of many bands that entertained us.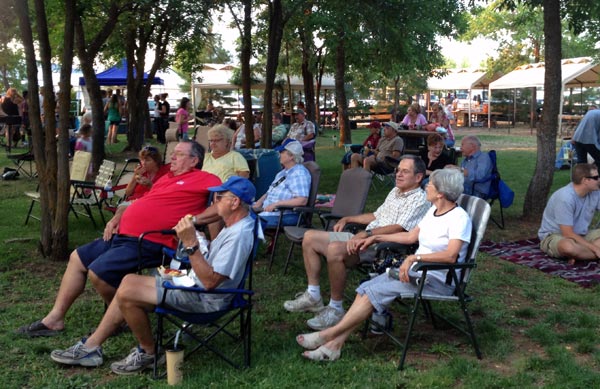 We sat in the shade of Veterans Park and listened to the music. There were also a number of vendors to keep us refreshed and entertained.
The guys drove up to Black Lake one day, then hiked up to the old mine. Charlie paused by a big rock to wave at the camera.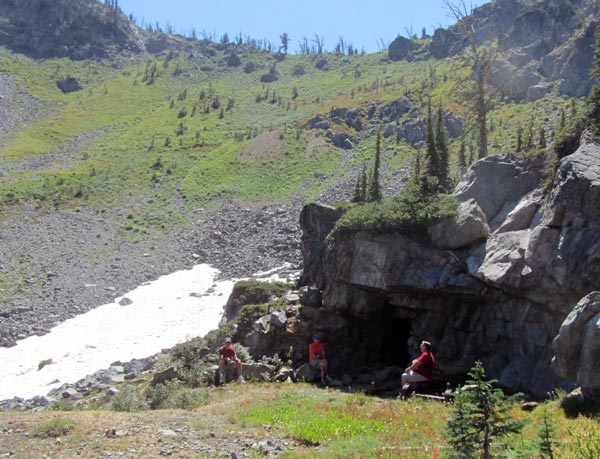 Charlie, Larry and Ron swapped stories outside the entrance to the mine while Jerry wandered off to take some pictures.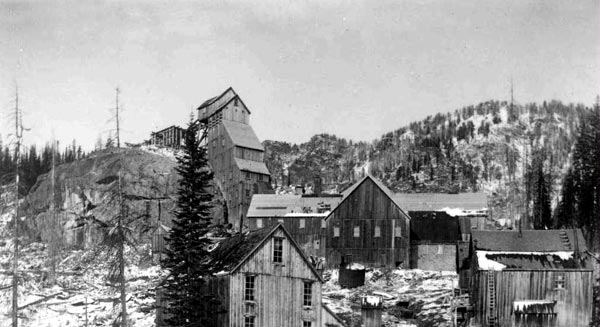 This is what the Black Lake mine looked like when it was active in the early 1900s. The Buildings were burned by the U.S. Forest Service during WWII. The cyanide mill was located below the lake and ore was transported via a cable tramway. The cable still lays on the ground at the site.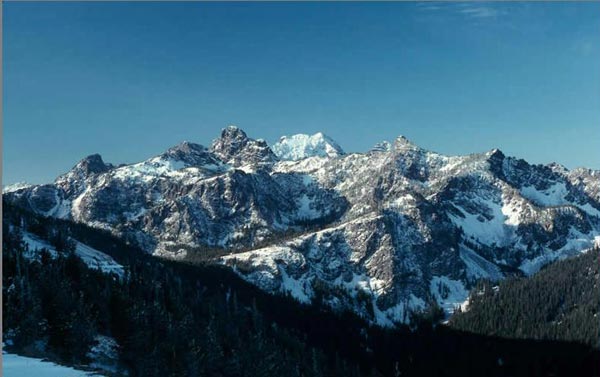 Seven Devils range.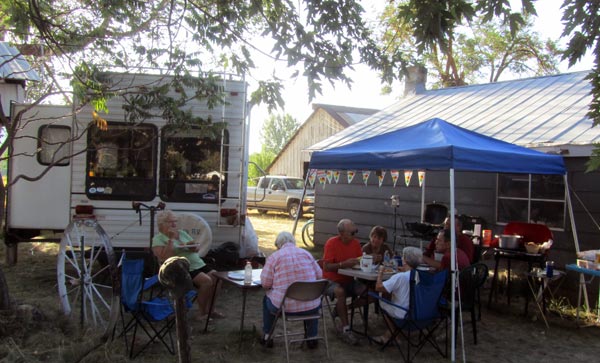 Back at the ranch, (Ron & Bert's place in Council), the group of us gathered for yet another great pot-luck lunch.