You are not logged in.
Merry Christmas to all of our chapter members. Those of you who are going south for the winter, I wish you a safe journey and hope you have an enjoyable time in the warmth and look forward to seeing you back in the spring.
For those of us who are braving the winter, Larry has some great activities lined up for us to participate in.
A big THANK YOU to our chapter members for the contributions for the KOA families and the food for the foodbank. We donated a total of $420 to give to the people whose names Ron provided, and 89 pounds of food. Monica and I delivered the gift cards to KOA staff earlier this week for them to distribute to the families.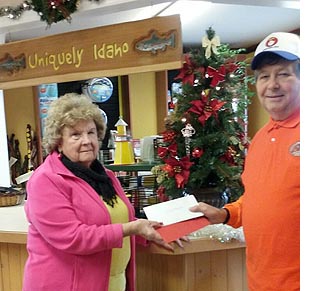 I hope everyone is faring ok with this cold weather right now, as I often say "good thing for global warming or it would be REALLY cold" Well we can look forward to spring and the return of camping weather. And speaking of camping, there was a letter sent out regarding a request from Idaho Fish and Game asking for a grant from the recreation fund to install electrical and water hookups for camp hosts at Horsethief Reservoir. They are having trouble keeping camp hosts up there and think hookups might be an incentive to get people to host there. They had to close camping early this past season because of not having a host. It seems that fish and game has an agreement with neighbors at Horsethief that if there is no camp host, no camping would be allowed. We will forward the request letter to the members.



Not much else to say, so again Merry Christmas and Happy New Year.

Respectfully,
Ken Tetrault