August 2019 Cascade Idaho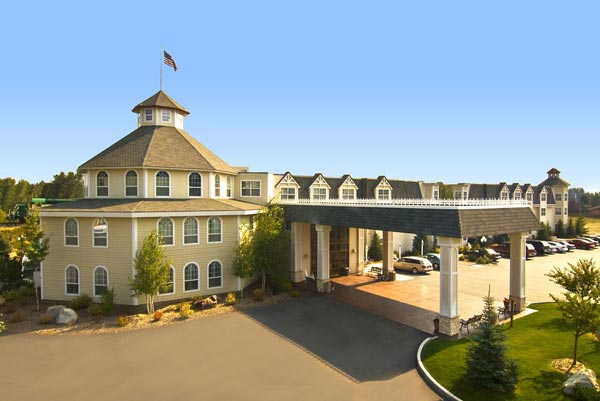 We attended a dinner and theater performance at the Ashley Inn.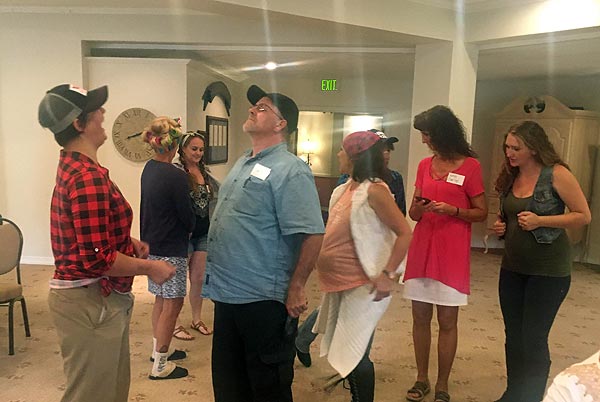 The cast were all members of the hotel staff at the inn.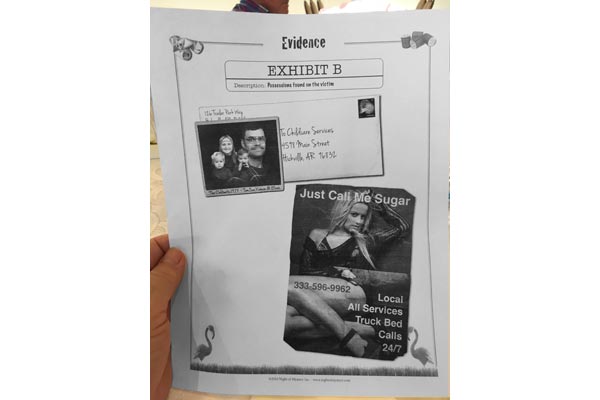 We were given clues during the performance to help us identify the murderer.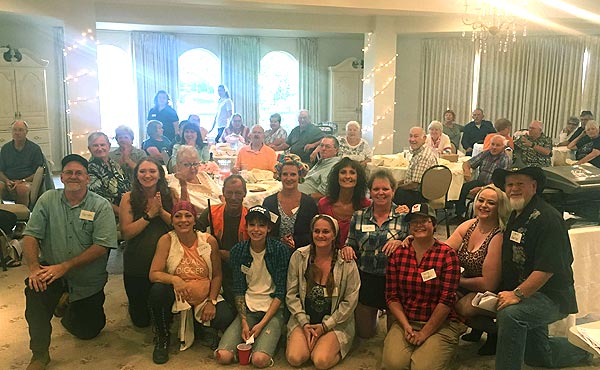 This is the entire cast and some of the audience are in the background of the picture.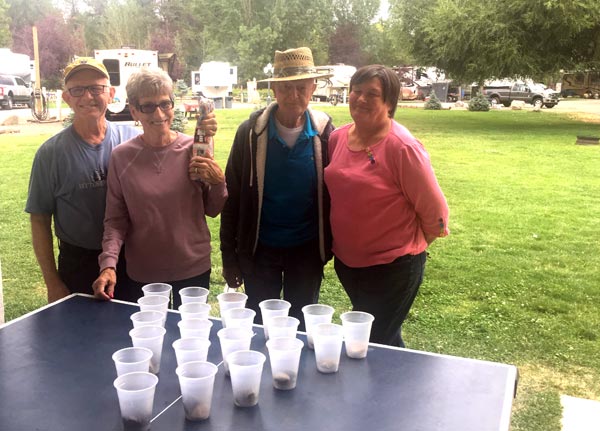 Of course we played games. These are the winners of the ping-pong toss game. We had full use of the pavilion at the RV park.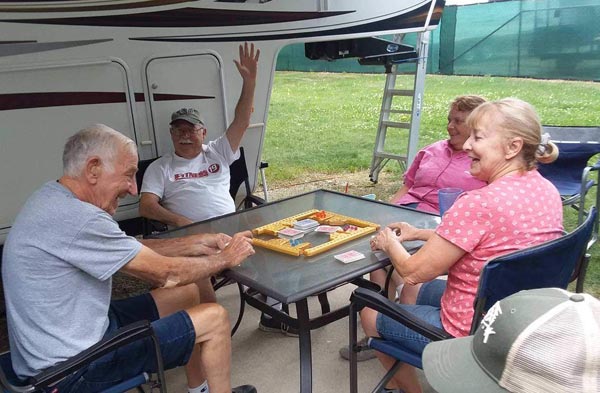 Then we played more games back at the campsite.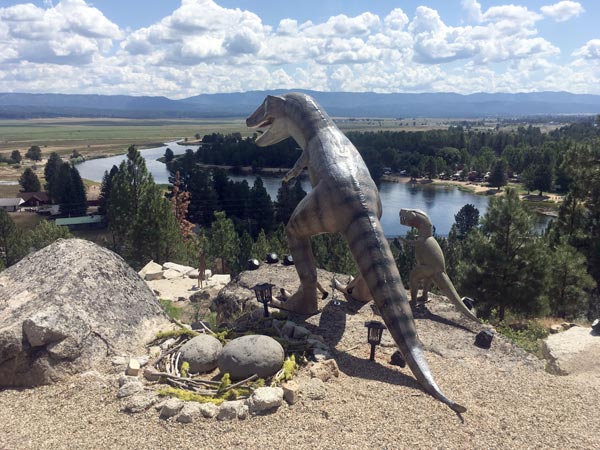 I am throwing this picture in just because I thought it was interesting. It is taken from a new park called Big Rock RV Park. You can see the valley around Cascade and our campsites at Water's Edge are at the right of the photo.