April 20-23 2016
Theme: BLUE OWYHEE
and Elvis will be in the house!
Owyhee County Fairgrounds, Homedale, ID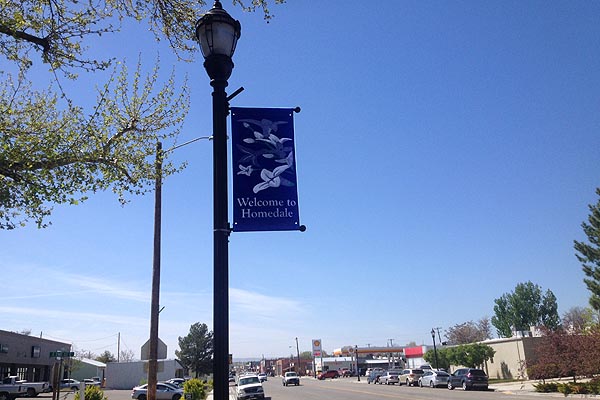 Since Homedale is nearby, several Time to Travel members who did not want to bring their rigs to the fairgrounds at least were able to do day visits.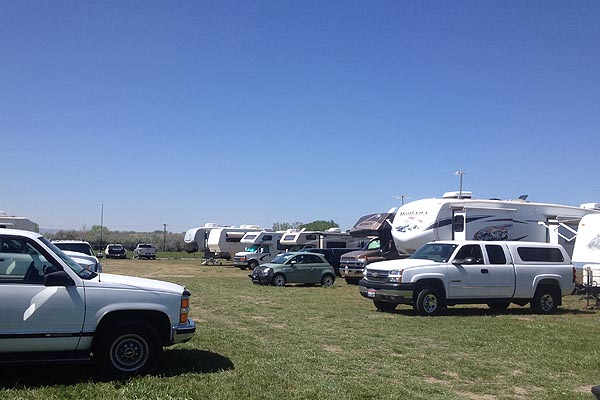 There was plenty of parking and electricity. But some parking was in the back lot and required a hike to the meeting area.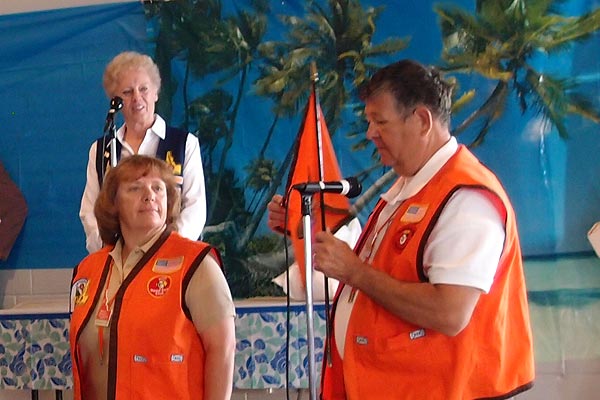 President Ken and Monica Tetrault posted the Time to Travel Sams colors.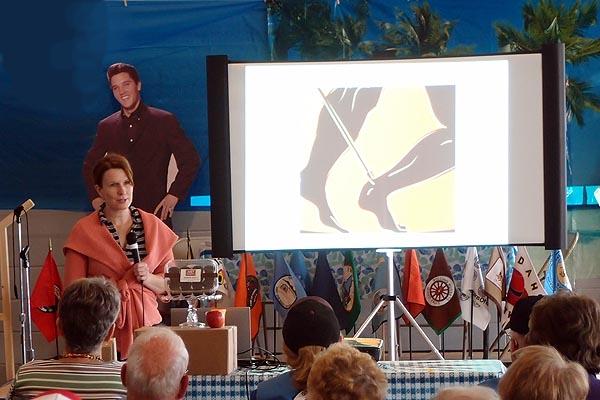 There were a couple of interesting seminars. This one, presented by AARP, talked about many of the ways people are scammed these days. Another seminar, presented by Rita Anderson of the Tumbleweeds, discussed 99+ RV Tips and Tricks.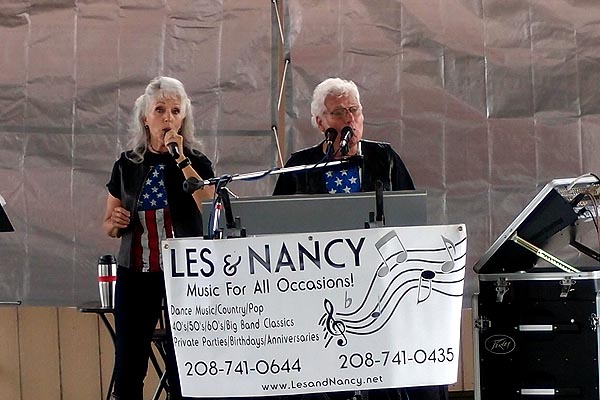 Les and Nancy entertained us in the (windy) outdoor pavilion.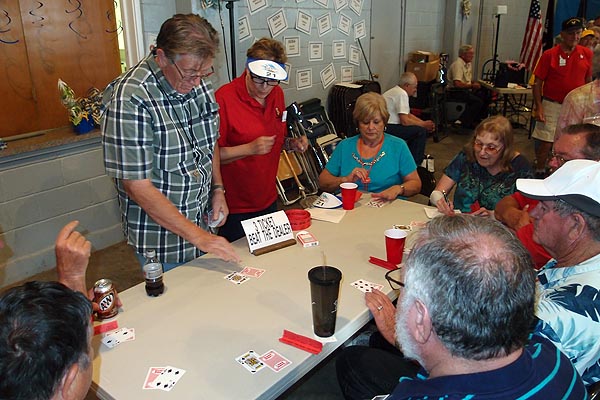 Time to Travel members played games on Casino Night.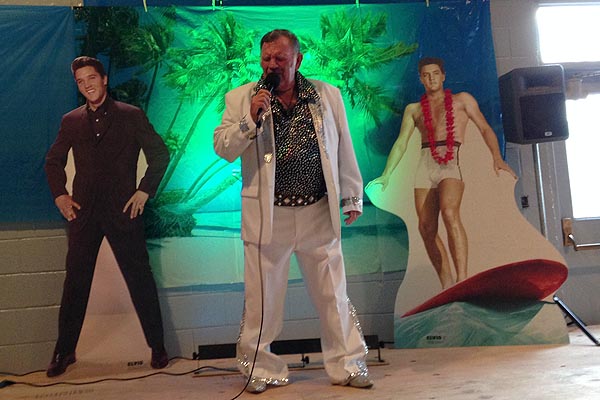 The theme of the event was BLUE OWYHEE and Elvis will be in the house! The Elvis impersonator was from the Tumbleweeds chapter.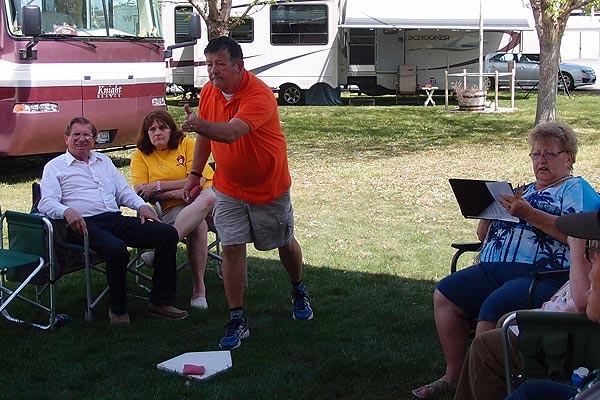 Time to Travel sucked at bean bag baseball.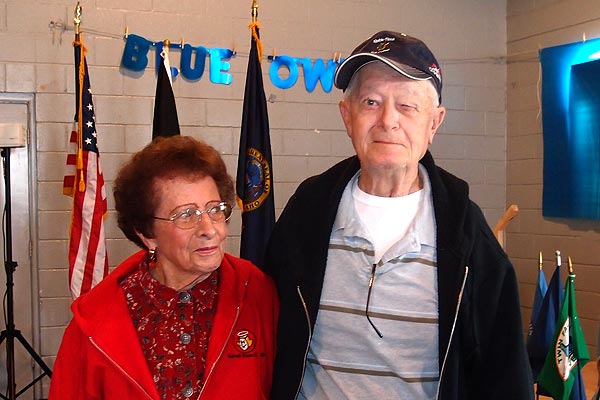 Bob, and his partner Frieda, won the Pinochle championship.