Our March activity was at Lawson's Emu-Z-um near Grand View.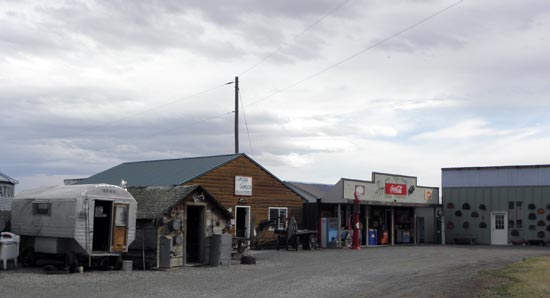 Just a few of the many museum buildings.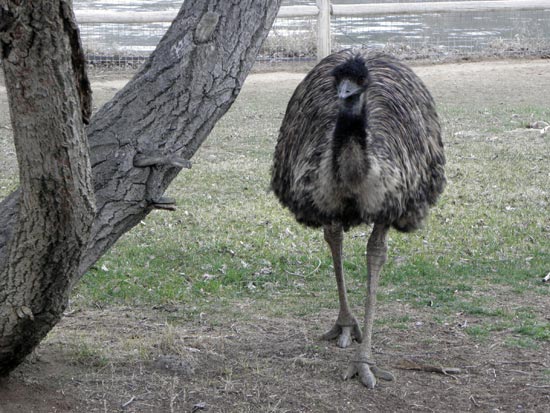 The ranch previously raised Emus. There are still a few on the grounds.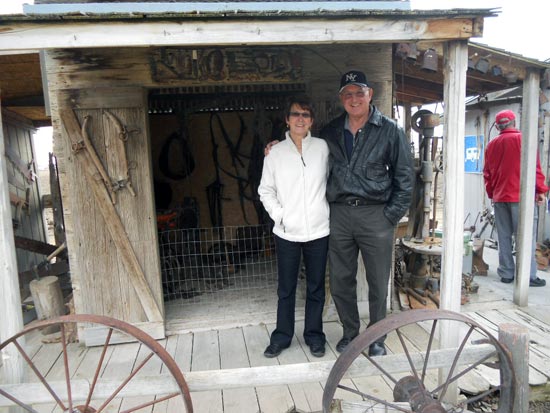 John & Judy posed for Linda's camera.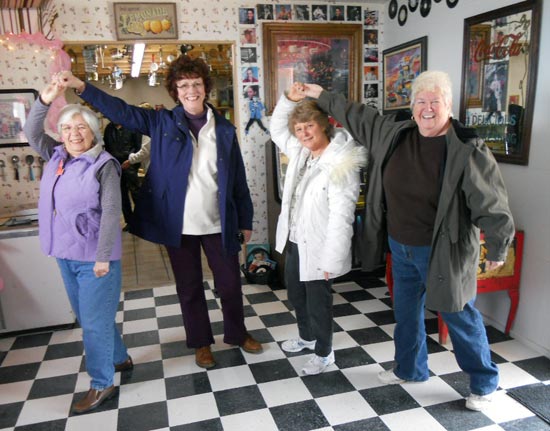 The ladies spontaneously broke out dancing.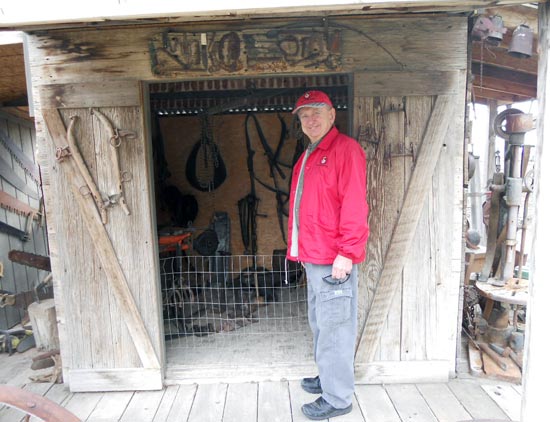 Larry is checking out the tack room.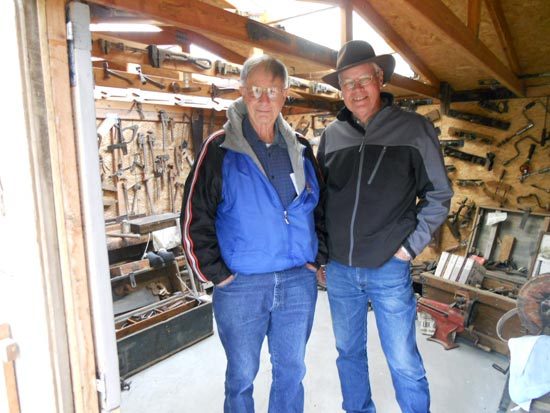 President Bob and V.P. Scott checking out the antique tools.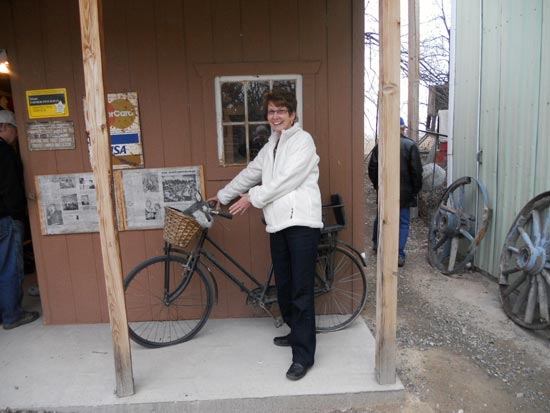 Judy has her eye on this bicycle.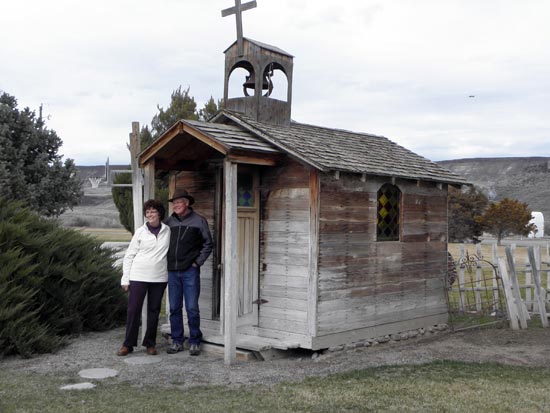 Scott & Sharon at the chapel.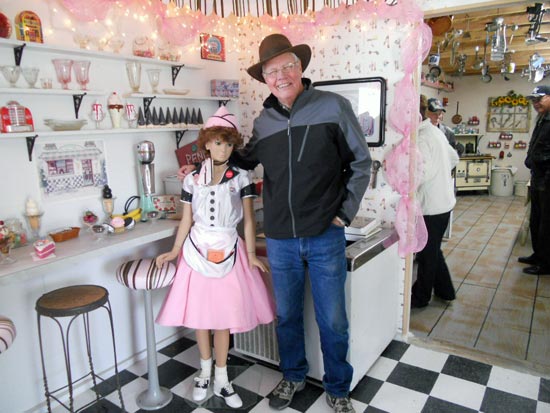 Is Scott being fickle?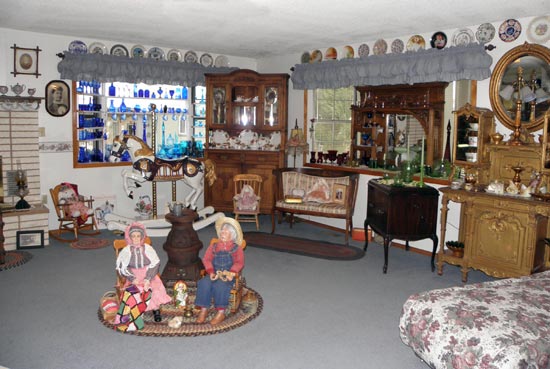 Inside the house.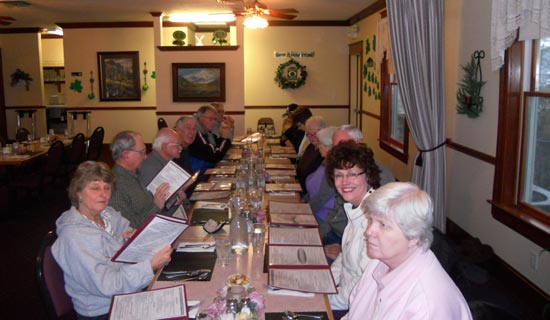 14 for Dinner at the Sandbar Restaurant in Marsing.