We had a great turnout for our Christmas party this year at Marie Callendar's. There was a choice of pot roast, turkey or chicken fried steak. And, of course there was pie. We exchanged gifts afterward.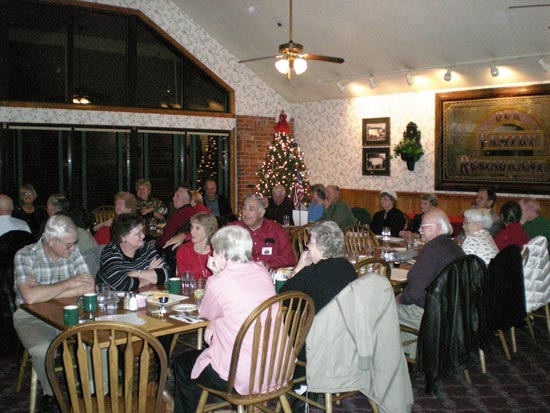 The best part of any Christmas party is catching up with all your friends.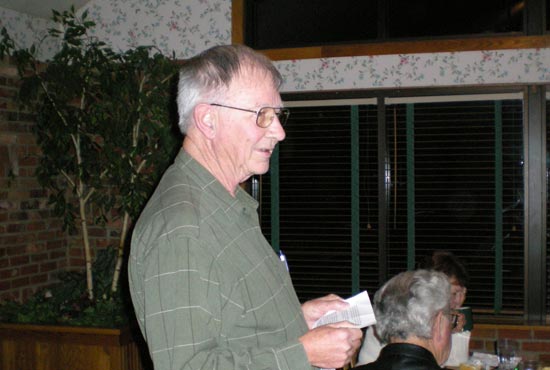 Bob shared his best wishes for everyone at Christmas.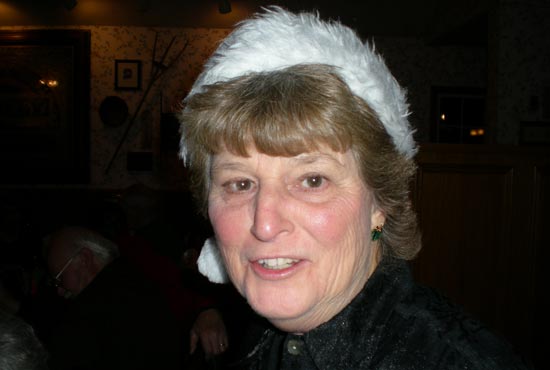 Some folks dressed more for the occasion than did others.