Our July outing was at Ponderosa State Park in McCall Idaho. The campground is located on the south shore of Payette Lake.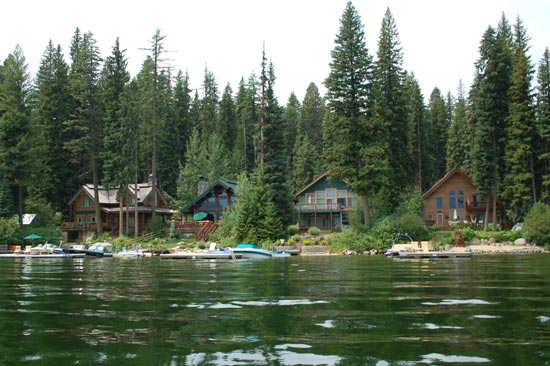 Larry brought his fishing boat and treated some of us to a ride around the lake.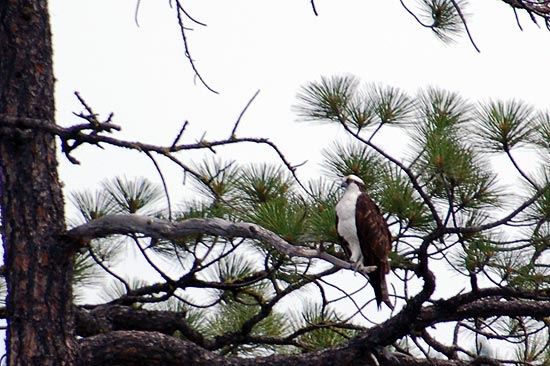 As usual, we kept our eyes peeled for wildlife.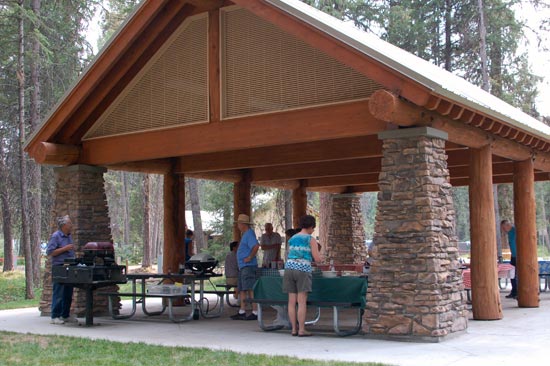 We camped in a new campground within Ponderosa State Park.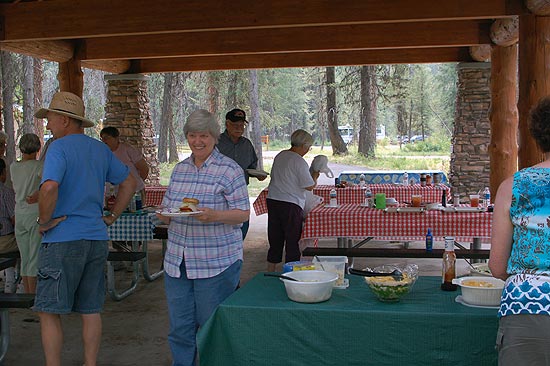 The facilities were very nice. We used this kiosk for meals and games.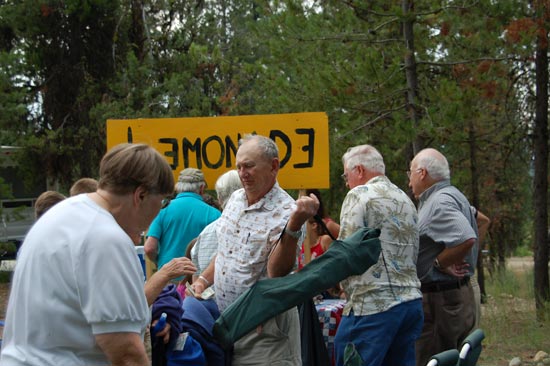 Some of the crew arriving at a local outdoor theater.
The kids put on a delightful performance of 'Charlie Brown'.